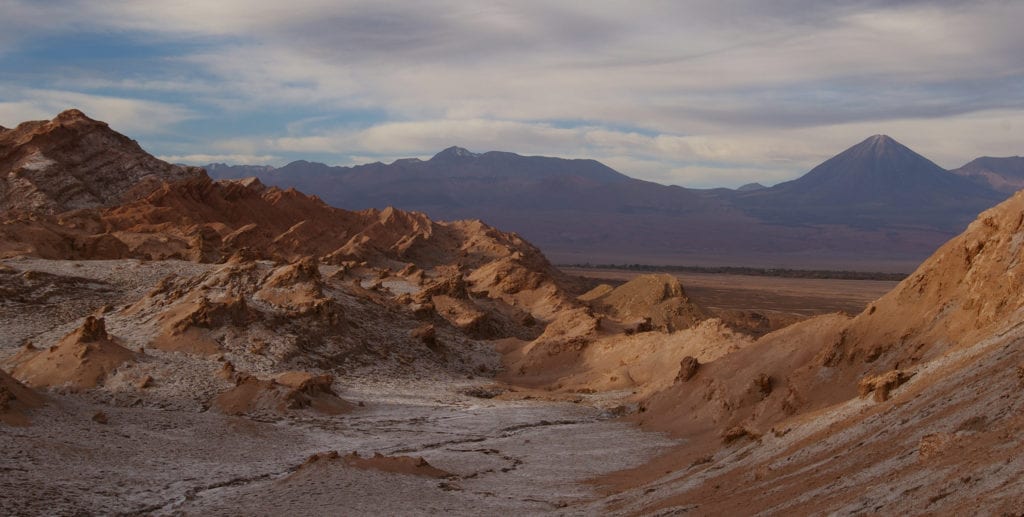 Background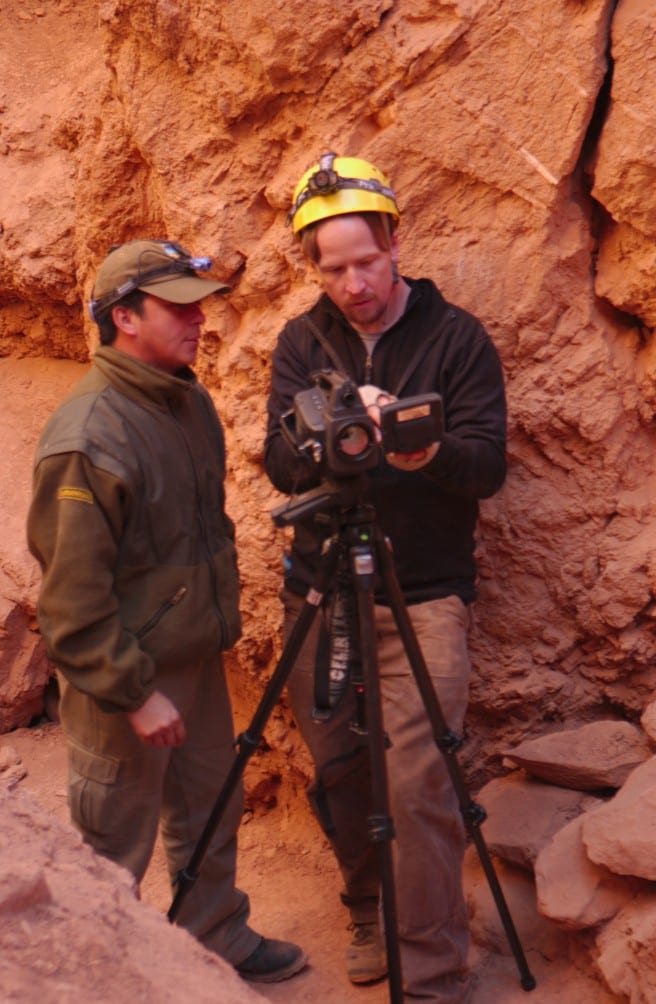 Situated along the Pacific coast and extending inland to the base of the Altiplano, the Atacama Desert (el Desierto de Atacama) of northern Chile is the driest desert on Earth. In some parts of the desert, precipitation reaches the ground between two to four times per century. At approximately 41,000 square miles (105,000 km2) in area, the Atacama boasts barren mountain ranges and impressively star-filled night skies.
The region's hyperaridity, interior high elevation, and desolate landscape make it an an ideal analog for the Moon and Mars. Because of these conditions, space agencies including NASA and ESA have conducted numerous analog studies and tested robotic technologies for Mars missions in this parched landscape.
In 2006, Jut ventured to the Atacama for the first time. He was an instructor and researcher with NASA's Spaceward Bound! program. During this trip, he and colleagues collected baseline temperature data and thermal images of caves in Parque Nacional Valle de la Luna within the Cordillera de la Sal formation. This pilot project resulted in a published paper on detecting caves on the Earth, the Moon, and Mars. Two years later, Jut and others secured a NASA Exobiology grant to conduct a three year study of thermal behavior of Atacama Desert caves.
Although this work was actually part of the planetary caves research (featured here), the Atacama is such an amazing place, it warranted its own page.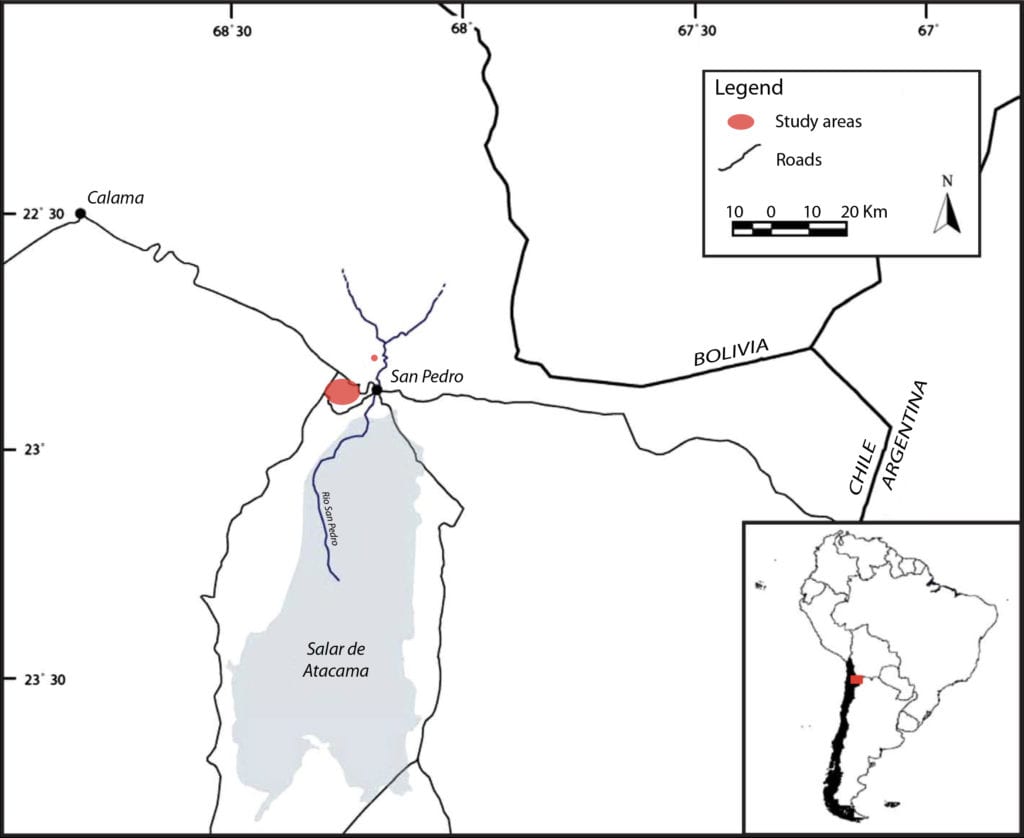 From 2008 through 2011, Jut collaborated with a team of SETI and USGS researchers, citizen scientists, and Valle de la Luna park guards. They worked in the San Pedro Formation formation, north of the Salar de Atacama. This outcrop is characterized as an evaporitic playa with a thick halite layer. As with most regions in the Atacama, this area hasn't flooded for hundreds of years. When it does, the high solubility of halite gives rise to rapid salt dissolution and thus cave formation. The team selected eight caves and seven tunnel/rock shelters within the halite for the study. For more information, go here.
Working in this region was other-worldly. The climate was so dry that your hands cracked and bled within days of exposure to the hyperarid climate. This made the work quite challenging at times as team members were constantly using their hands to climb, work with ropes, and conduct other quotidian tasks associated with fieldwork. Another irritant was the dust within the caves. Most of the team chose to wear bandanas or dusk masks to reduce both dust inhalation and associated headaches. Some team members actually consumed coca leaves (either by chewing the leaves or steeping them as a tea) for bronchial dilation. Jut tried coca tea a few times, but it gave him the jitters.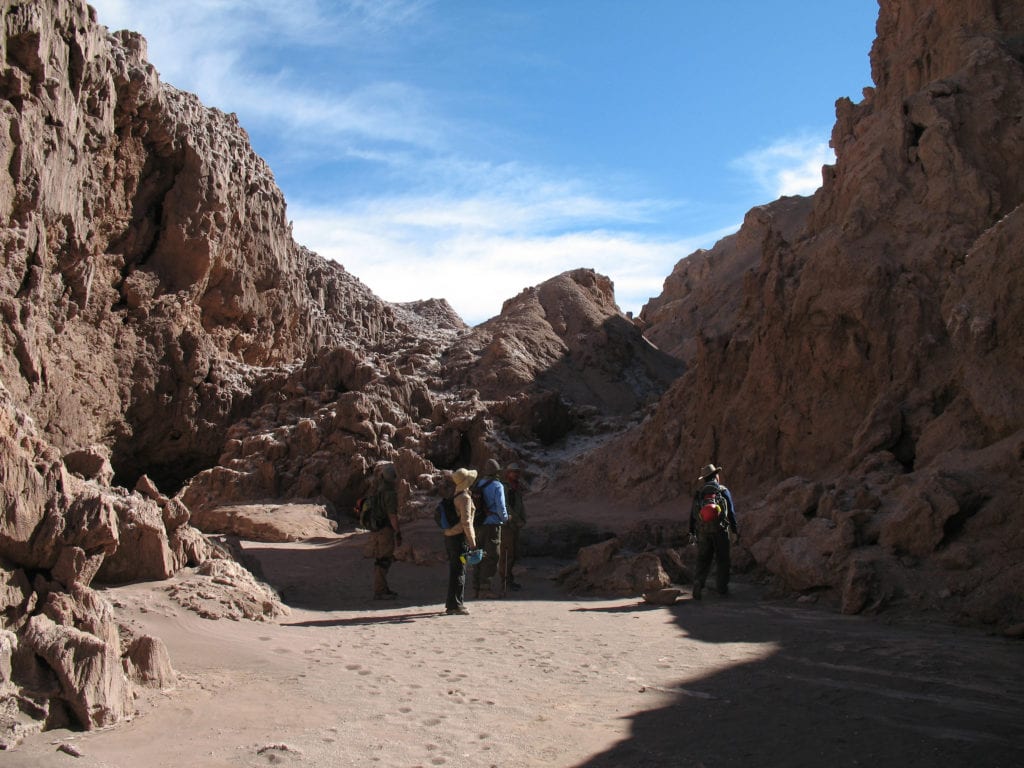 Contributions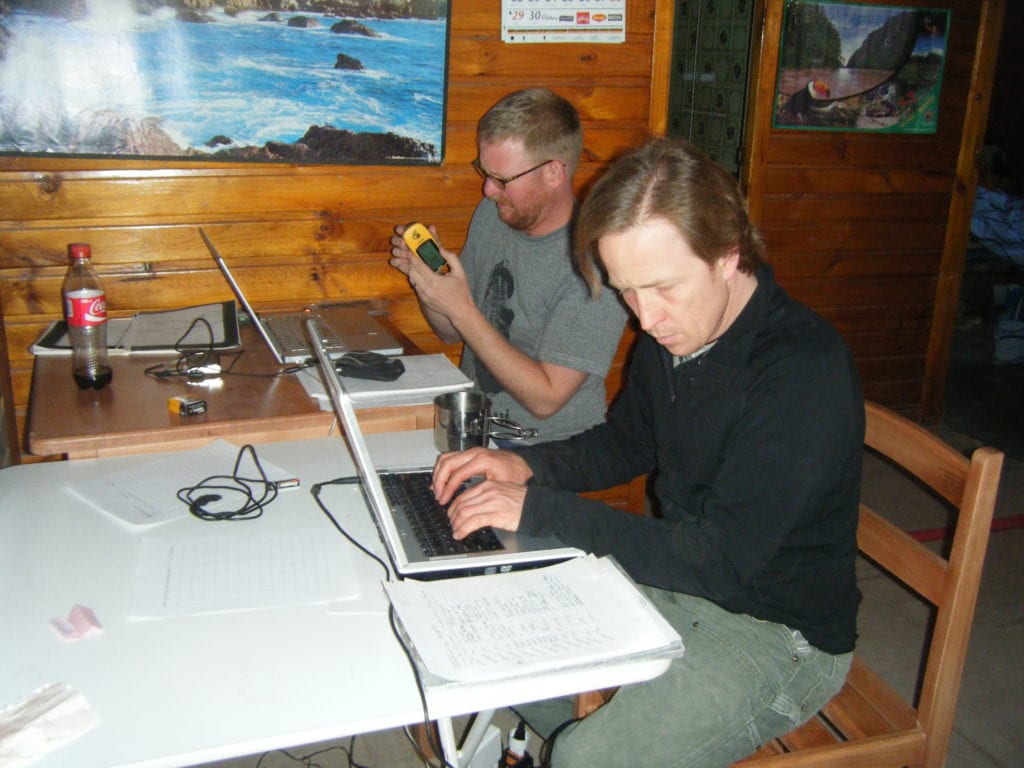 From their work in the Atacama Desert, Jut and colleagues made the following contributions to further our understanding of cave detection and terrestrial cave thermal behavior.
Characterized thermal behavior and identified detection times: Using ground-based measurements and statistical modeling, the best times to detect two Atacama Desert caves were identified as pre-dawn and high noon. These detection times were also demonstrated to be optimal for caves in the Mojave Desert, California.
Estimated cave roof thickness using thermal conduction modeling: Using data from ground-based temperature and relative humidity instruments, the team used a thermal conduction model to accurately estimate cave roof thickness by analyzing hourly temperature data collected from the surface temperature and cave deep zone.
Developed a novel technique to manually 3D map caves: Jut and others pioneered this technique in the Atacama Desert and later applied it for mapping caves in the Mojave Desert.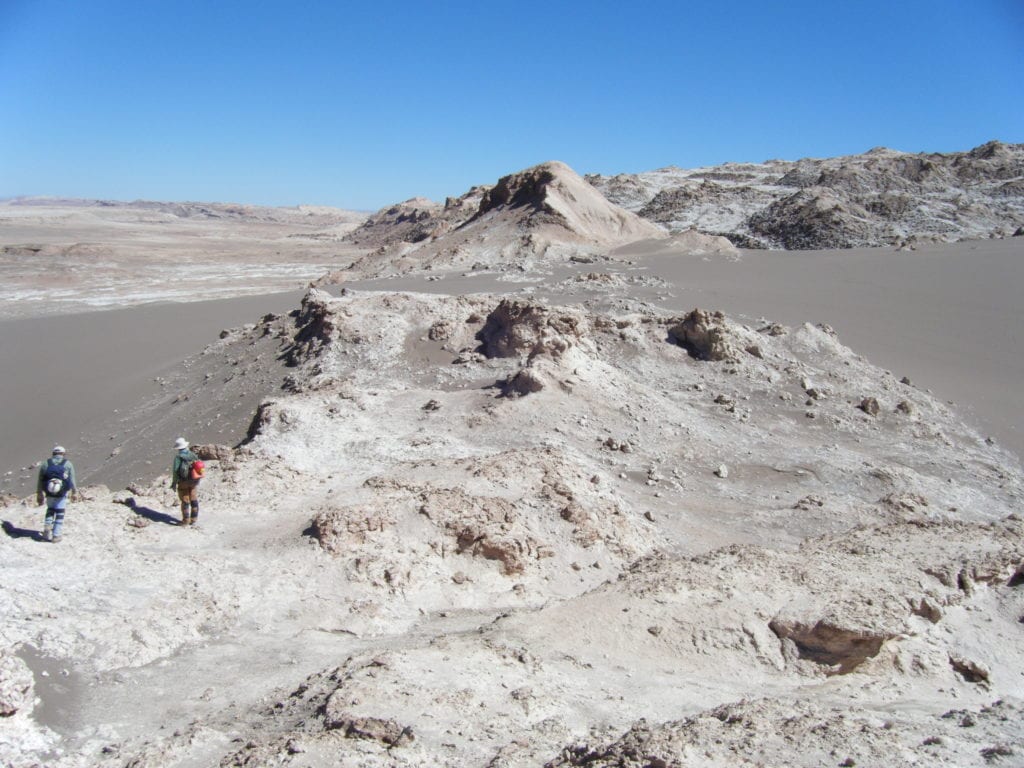 Further Reading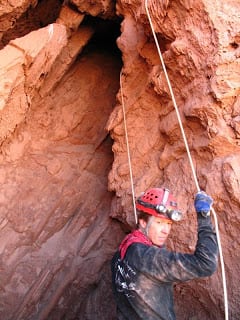 Azua-Bustos, A., C. Gonzalez, R. Mancilla, L. Salas, R. Palma, J.J. Wynne, & C.P. McKay. 2009. Ancient photosynthetic eukaryote biofilms in an Atacama Desert coastal cave. Microbial Ecology 58: 485–496.
Ruby, D., J.J. Wynne, & T.N. Titus. 2011. Novel volumetric cave mapping process utilizing existing technologies. Abstract # 831. 1st International Planetary Cave Research Workshop, Carlsbad, NM.
Titus, T.N., J.J. Wynne, D. Ruby, & N. Cabrol. 2010. The Atacama Desert cave Shredder: A case for conduction thermodynamics, Abstract #1096, 41st LPSC, Houston, TX.
Wynne, J.J., T.N. Titus, & G. Chong Diaz. 2008. On developing thermal cave detection techniques for Earth, the Moon and Mars. Earth and Planetary Science Letters 272: 240–250.
Wynne, J.J., N.A. Cabrol, G. Chong Diaz, E.A. Grin, M.D. Jhabvala, J.E. Moersch, & T.N. Titus. 2008. Earth-Mars Cave Detection Program, Phase 2 – 2008 Atacama Desert Expedition, Flag # Earth-Mars Cave Detection Program, Phase 2 – 2008 Atacama Desert Expedition, Flag # 52. Explorers Club Flag Report. The Explorers Club, New York, NY. Pp. 5.
Wynne, J.J., T.N. Titus, G. Chong Diaz, C. Colpitts, W.L. Hicks, D. Hill, D.W. Ruby, & C. Tambley. 2009. Cave Microclimate Data Retrieval and Volumetric Mapping, 2009 Atacama Desert Expedition, Chile, Earth Mars Cave Detection Project, Flag # 52. Explorers Club Flag Report. The Explorers Club, New York, NY. Pp. 9.
Wynne, J.J., G. Chong Diaz, M.I. Grollmus, W.L. Hicks, J.L. Jara, C. Tambley, & N.A. Cabrol. 2011. Data and Instrument Recovery and Close Out Operations, 2011 Atacama Desert Expedition, Chile, Earth-Mars Cave Detection Project, Explorers Club Flag Report, Flag # 139, The Explorers Club, New York, NY. Pp. 7.